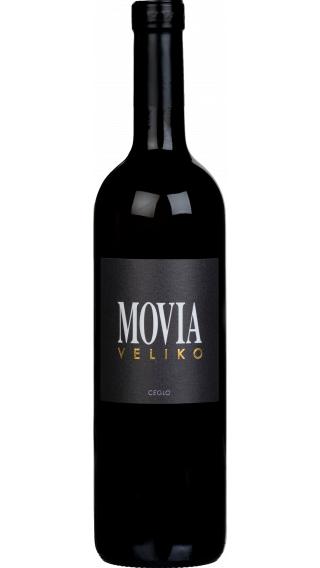 € 31.86
€ 31.86
Total (including VAT)
Ribolla
Movia Veliko Belo 2012
Ribolla
Ribolla 70%, Sauvignon 20%, Pinot Gris 10%
Movia
Primorski
Slovenia
Vintage

2012

Size

750ml

Type

White

Alcohol

13%

Varietal

Ribolla

Grapes

Ribolla 70%, Sauvignon 20%, Pinot Gris 10%

Winery

Movia

Region

Primorski

Country

Slovenia
Drink now through 2030. Serve chilled.

Despite its reputation as one of Eastern Europe's most exciting artisanal and biodynamic winemakers, the Movia estate was founded back in 1700 and since 1820 it has been owned by the local Kristančič family. In total they have 18 hectares of vines in western Slovenia's Goriška Brda region with around half located across the border in Italy. Grapes are farmed in as natural a way as possible and in the winery the family prioritises traditional methods of winemaking which allow them to express the intrinsic character of their varieties.

Veliko Belo is one of Movia's flagship wines and is primarily composed of Ribolla Gialla as well as smaller amounts of Sauvignon Blanc and Pinot Gris. The classic Movia style is to harvest as late as possible to ensure optimum maturity and concentration of flavour. The grapes are then fermented using wild yeasts and aged on the lees. In total the wine spends three and a half years maturing in oak barrels which helps to create a very complex and mature white wine.

On the nose there are hints of ripe melon, peach, and citrus as well as butter, honey, and wildflowers. The first sip reveals a rich, creamy texture, gentle tannins and a bright streak of acidity which brings balance to the overall flavour profile. A great addition to the cellar or partner for rich dishes like roasted chicken, pasta, or fish served in a creamy sauce.