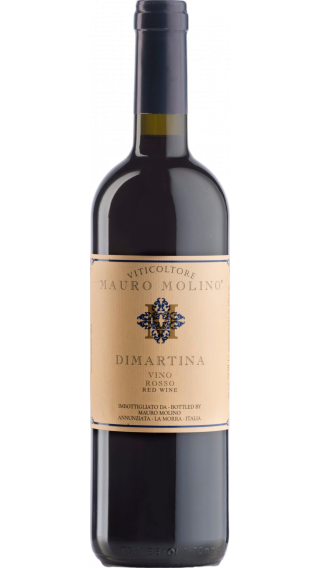 Special Price
€ 11.22
Regular Price
€ 13.31
Save € 2.09 (16%)
€ 11.22
Total (including VAT)
Other Red Blends
Mauro Molino Rosso Dimartina
Other Red Blends
Nebbiolo, Barbera, Merlot, Cabernet
Piedmont
Italy
Vintage

NV

Size

750ml

Type

Red

Alcohol

13.5%

Varietal

Other Red Blends

Grapes

Nebbiolo, Barbera, Merlot, Cabernet

Winery

Mauro Molino

Region

Piedmont

Country

Italy
Drink now through to 2022. No need to decant before serving.

This characterful wine is named after Mauro Molino's daughter, Martina, and it was first made when she joined the family estate in 2008 after graduating from enology school. This easygoing red blend has fast become a favorite of the family and they continue to make it each year. The two classic Piedmontese red varieties, Nebbiolo and Barbera, form the backbone of the blend and are complemented by smaller amounts of Merlot and Cabernet Sauvignon.

The Molinos carefully harvest the grapes for this wine in late September or early October. The resulting grape must is left to macerate with the skins for four days before being fermented in temperature-controlled stainless steel tanks. This minimalist approach to winemaking helps to create a medium-bodied, fresh red wine which sings with ripe cherry and plum aromas. On the palate firm tannins from the Nebbiolo and Cabernet Sauvignon help to give the wine structure, while the Merlot and Barbera provide softness and a rounded mouthfeel.

Try pairing this delicious blend with hard cheeses, a classic Bolognese pasta dish or even pizza to complement the ripe fruity flavours and vibrant, light-hearted personality of Martina's wine.