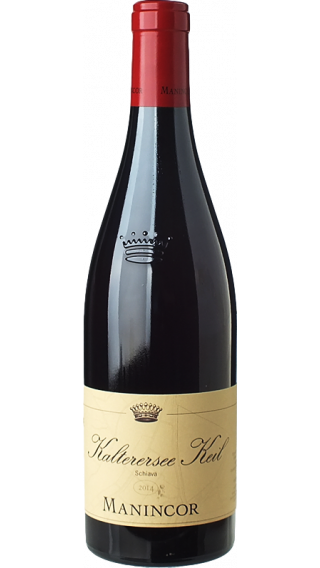 € 14.79
€ 14.79
Total (including VAT)
Other Red Wine
Manincor Kalterersee Keil 2016
Other Red Wine
Schiava
Trentino-Alto Adige
Italy
Vintage

2016

Size

750ml

Type

Red

Alcohol

13%

Varietal

Other Red Wine

Grapes

Schiava

Winery

Manincor

Region

Trentino-Alto Adige

Country

Italy
Drink now through to 2020.
No need to decant before serving.

Located in the autonomous province of South Tyrol, the Manicor estate has an illustrious 400-year history dating from Hieronymus Manicor's construction of buildings in 1608 on land given to him by the emperor in return for his service. The grapes for the Kalterersee Keil are sourced from two south-facing vineyards, Tatzenschrot and Keil, which sit at an altitude of 250 metres and benefit from a warmer microclimate than much of the rest of the Alpine region. Highly prized as far back as the 17th century, these vines overlook picturesque Lake Kaltern which helps to moderate temperatures both in winter and summer.

Made with the Vernatsch grape which is also known as Schiava in the rest of Italy, this likeable red displays almonds and tart red cherries on the nose and luscious wild berry flavours on the palate. The wine is matured for five months in large oak casks along with the lees to add a creamy texture and subtle toasty hints.

To bring out the charming fruity character of the wine, pair it with Italian charcuterie or South Tyrolean specialities like juniper-flavoured speck ham. Thanks to its youthful freshness, this Vernatsch can also be served slightly chilled alongside cheese platters or pasta served with tomato sauces.