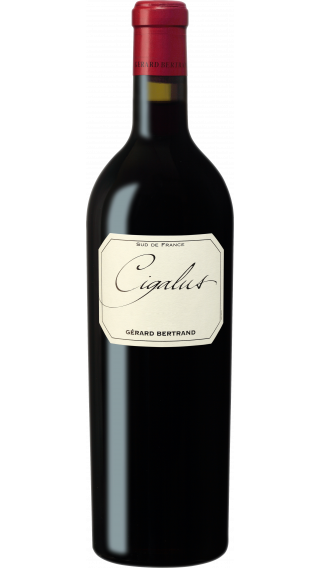 Special Price
€ 28.68
Regular Price
€ 34.91
Save € 6.23 (18%)
€ 28.68
Total (including VAT)
Other Red Blends
Gerard Bertrand Cigalus Rouge 2018
Other Red Blends
Cabernet Sauvignon 30%, Cabernet Franc, Merlot, Grenache
Languedoc
France
Vintage

2018

Size

750ml

Type

Red

Alcohol

14.5%

Varietal

Other Red Blends

Grapes

Cabernet Sauvignon 30%, Cabernet Franc, Merlot, Grenache

Winery

Gerard Bertrand

Region

Languedoc

Country

France
Drink now through to 2028. No need to decant before serving.

This juicy red comes from one of the top producers in the South of France, Gerard Bertrand, who is nicknamed locally the "King of the Languedoc". Previously named as Wine Enthusiast's European Winery of the Year, the producer has vineyard holdings spread across the region's most prestigious appellations and boasts an exceptional knowledge of the local terroir.

Bertrand's Cigalus Rouge is made in a juicy, fruit-forward style from predominantly Cabernet Sauvignon and Merlot as well as a smaller proportion of Carignan and Grenache. The vines are farmed biodynamically using only natural treatments and fertilisers to produce the best quality fruit possible. Each variety is vinified separately and blended together before the wine is left to mature in French oak barrels for 12 months before bottling.

Ripe plums, cassis and dark cherries characterise the nose along with subtle hints of toasted oak, baking spice and a touch of mint. The first sip reveals a rich, concentrated flavour profile with ample dark fruit flavours, a full body and firm tannins. A great partner for red meats such as steak, roast beef, or even venison, this vibrant red is ideal for enjoying now or in a few years time after further maturation in the cellar.