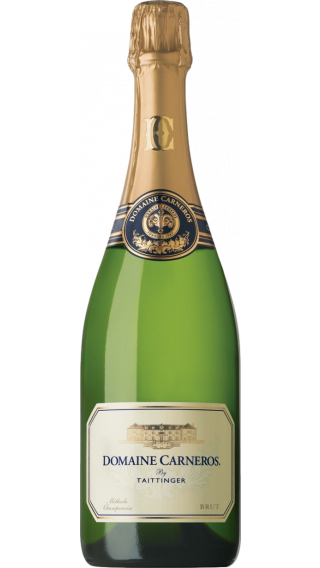 € 34.98
€ 34.98
Total (including VAT)
Sparkling Wine
Domaine Carneros by Taittinger Brut 2016
2016
750ml
Sparkling
12.5%
Sparkling Wine
Chardonnay, Pinot Noir
California
United States
Vintage

2016

Size

750ml

Type

Sparkling

Alcohol

12.5%

Varietal

Sparkling Wine

Grapes

Chardonnay, Pinot Noir

Winery

Domaine Carneros

Region

California

Country

United States
Drink now through to 2028. Serve chilled.

This elegant sparkling wine opens with notes of honeycomb, key lime and citrus zest and a fine stream of tiny bubbles which persist long in the glass. The first sip reveals a smooth mousse accompanied by attractive white peach, baked pear and orange blossom flavours and a bright freshness to refresh the palate. The crispness of the Chardonnay make this an excellent aperitif or partner for fresh seafood, salmon and summer salads.

Located in Napa Valley in California, Domaine Carneros is one of America's finest producers of methóde traditionnelle sparkling wine. The estate was founded by the Taittinger Champagne house following Claude Taittinger's thorough search in the late 1970s for excellent terroir in Napa which would be suitable for making America's equivalent to the famous French bubbly.

In 1987 Claude Taittinger purchased an ideal 138-hectare site in Napa. Appointed to oversee the operation was Eileen Crane who is today considered America's most experienced sparkling winemaker. Crane insists on an exceptional level of quality control throughout the whole winemaking process with grapes hand-harvested at night and carefully transported in shallow bins to minimise damage to the fruit. She also uses only the first pressings to produce the finest quality wines possible.