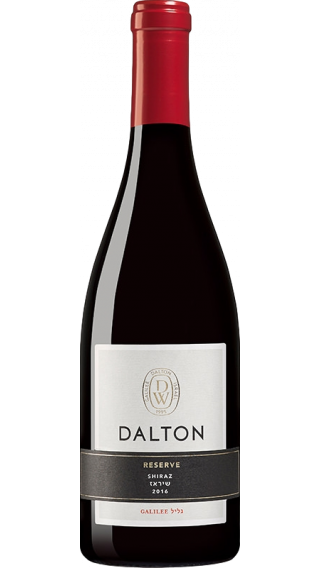 Special Price
€ 27.09
Regular Price
€ 30.73
Save € 3.64 (12%)
€ 27.09
Total (including VAT)
Syrah
Dalton Reserve Syrah 2017
Syrah
Syrah
Galilee
Israel
Vintage

2017

Size

750ml

Type

Red

Alcohol

14.5%

Varietal

Syrah

Grapes

Syrah

Winery

Dalton

Region

Galilee

Country

Israel
Kosher wine. Drink now through 2028. No need to decant before serving.

Dalton was founded in 1995 by a father and son team, Mat and Alex Haruni, who recognised the potential of the Upper Galilee for making top quality wines and have helped lead the winemaking renaissance in the region. In total the estate has 80 hectares of prime vineyards which allow them to craft a diverse range of authentic Israeli wines.

The Reserve Syrah is created from prime grapes sourced from estate vineyards in Shadmot which sits below Mount Tabor in the Lower Galilee. The vineyards here are set on volcanic soils facing west and the grapes are harvested in early August to preserve freshness and aromatic complexity. Following the vinification process the young wine is transferred to French oak barrels where it is aged for 14 months.

Luscious dark berry and damson notes characterise the nose as well as licorice, dark chocolate and tobacco along with subtle spice hints from the barrel maturation. On the palate there is a rich full body, well-built structure and firm tannins which make this a top match for hearty red meat dishes. The robust flavour profile also makes this a great addition to any collector's cellar.