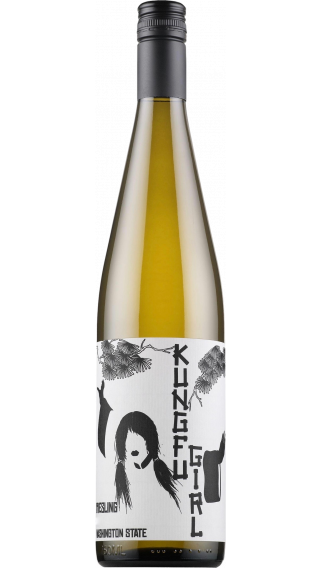 € 15.72
€ 15.72
Total (including VAT)
Riesling
Charles Smith Kung Fu Girl Riesling 2016
Riesling
Riesling
Washington
United States
Vintage

2016

Size

750ml

Type

White

Alcohol

12%

Varietal

Riesling

Grapes

Riesling

Winery

Charles Smith

Region

Washington

Country

United States
Drink now through to 2022. Serve chilled.

Charles Smith has a reputation as one of Washington State's most original winemakers thanks to his maverick approach and rock 'n roll background. After moving to Europe to manage several rock bands, he realised his interest in wine while discovering Europe's inspiring dining culture. Then in 1999 Charles had a chance encounter with a winemaker in Walla Walla in Washington State who persuaded him to make his own wine. Over the years Charles has picked up a slew of accolades, including being named "Winemaker of the Year" in 2014 by Wine Enthusiast and the winery was named "Winery of the Year" by Wine & Spirits magazine in 2008.

One night Charles was enjoying a Chinese takeaway and a Kung Fu movie when he was suddenly inspired to create the Kung Fu Girl Riesling as a perfect partner for Asian cuisine. This vibrant dry Riesling is an ideal match for spicy and aromatic dishes like Pad Thai or a fragrant Indian curry.

Crafted from 100% Riesling grown in Washington State, the Kung Fu Girl Riesling is aged in oak barrels for two months to add extra complexity and a soft, rich texture. On the nose there is a delicate perfume of apricots, honeysuckle, and white peaches, while the first sip brings freshness and elegance along with heady tropical fruit flavours and a clean, light finish.