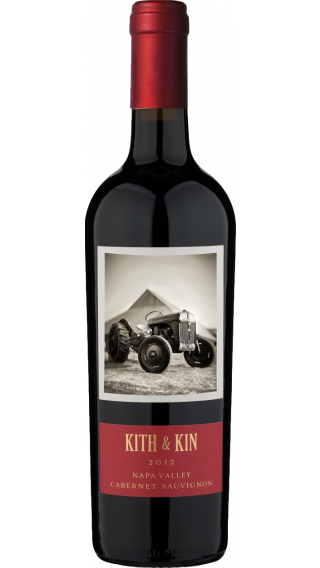 € 46.77
€ 46.77
Total (including VAT)
Cabernet Sauvignon
Round Pond Kith & Kin Cabernet Sauvignon 2017
Cabernet Sauvignon
81% Cabernet, 16% Petit Verdot, 3% Merlot
California
United States
Vintage

2017

Size

750ml

Type

Red

Alcohol

14.5%

Varietal

Cabernet Sauvignon

Grapes

81% Cabernet, 16% Petit Verdot, 3% Merlot

Winery

Round Pond

Region

California

Country

United States
Drink now through to 2028. Decant 1 hour before serving.

Round Pound winery was founded in the early 1980s after Bob and Jan MacDonnell purchased their first plot in Napa's prized Rutherford Valley. Today the property has grown to a 468-acre farm and winery run by Bob and Jan's children, Miles MacDonnell and Ryan MacDonnell. The estate is blessed with exceptional alluvial soils thanks to the nearby Conn Creek and Napa River which left deposits here thousands of years ago.

This powerful Cabernet is named after the Old English for "friends and family", a reference to the fact that the fruit is sourced from across the Napa Valley yet retains a hearty Rutherford soul. The bottling is inspired by the very first wine made by the MacDonnells on the estate in 1992 which was initially just made to be shared with friends and family.

The nose explodes with ripe cassis, blackberries and dark cherries while the first sip reveals a full body, firm tannins, and well-defined structure which will respond very well to further cellaring over the next eight years or so. Bold and full-flavoured with plenty of juicy dark fruit, this is a great wine to enjoy alongside a prime steak and fries or generous platter of succulent barbecued ribs.
Available in cases