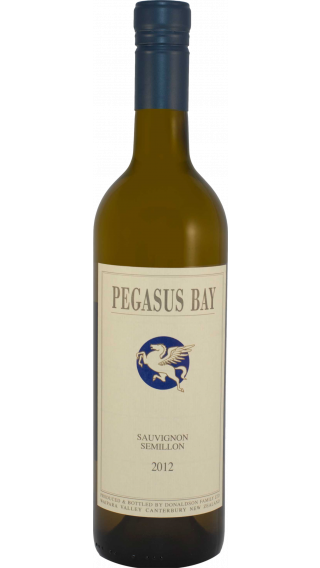 € 19.97
€ 19.97
Total (including VAT)
Sauvignon Blanc
Pegasus Bay Sauvignon Semillon 2012
Sauvignon Blanc
Sauvignon Blanc, Semillon
Waipara Valley
New Zealand
Vintage

2012

Size

750ml

Type

White

Alcohol

14.5%

Varietal

Sauvignon Blanc

Grapes

Sauvignon Blanc, Semillon

Winery

Pegasus Bay

Region

Waipara Valley

Country

New Zealand
Ideally drink now through to 2022. Serve well chilled.

Lemon in colour, this Sauvignon Semillon blend offers a great mix of citrus, smoke, passion fruit and melon. The palate comes alive with a fantastic acidity that is backed up by a rich and complex mouth feel that remains fresh and vibrant. Delicious combinations of lime, melon, guava and ripe apricot mix perfectly with gooseberry, thyme and a hint of vanilla. The finish lingers with a subtle citrus end.

This is perfect as an aperitif or with creamy chicken dishes, pasta, salad and vegetarian dishes.

Pegasus Bay Winery prides itself on producing the highest quality fruit with minimal intervention that expresses the terroir and results in stunning wines. Sustainable vineyard management techniques are used including low crop levels and minimal handling of fruit throughout the process. Gentle pressings, malolactic fermentation from indigenous yeast and clarifying the wine by settling all go into to producing top quality, very interesting wines.

This Sauvignon Semillon blend comes from hand harvested grapes that are picked at different stages to ensure the right level of ripeness. Fermented separately, the Semillon is matured in old oak barrels that help develop the wine but without adding oakiness to the wine. Both are then aged on the lees to develop the structure of the wine.