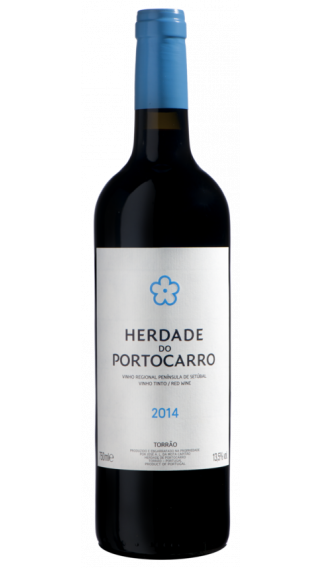 Special Price
€ 11.40
Regular Price
€ 12.67
Save € 1.27 (10%)
€ 11.40
Total (including VAT)
Portuguese Red Blends
Herdade do Portocarro Tinto 2014
Portuguese Red Blends
Aragonez, Alfrocheiro, Cabernet Sauvignon
Peninsula de Setubal
Portugal
Vintage

2014

Size

750ml

Type

Red

Alcohol

13.5%

Varietal

Portuguese Red Blends

Grapes

Aragonez, Alfrocheiro, Cabernet Sauvignon

Winery

Herdade do Portocarro

Region

Peninsula de Setubal

Country

Portugal
Drink now through to 2022. No need to decant before serving.

This charming Portuguese red opens with a deep ruby hue and enticing aromas of blackberries, cassis and toasty hints from the 12 months of maturation in oak barrels. On the palate there is a silky smooth texture, medium body and rich flavours of crushed wild berries, cherry jam and sweet baking spice. The soft tannins and intense flavours make this an ideal partner for hard cheeses, charcuterie and grilled red meats.

Composed of Cabernet Sauvignon and local varieties Aragonez and Alfrocheiro, the Herdade do Portocarro estate crafts this wine from grapes grown in their vineyards located just south of Lisbon in Alcácer do Sal. Here the sunny Mediterranean summers are kept in check by the cooling influence of the nearby Atlantic Ocean which helps to preserve freshness and balance in the local wines.

Herdade do Portocarro is widely recognised as one of the region's top producers thanks to their commitment to quality and use of modern winemaking techniques alongside generations of local knowledge. In recent years they have been rated as Portugal's top winery two years in a row by one of the nation's biggest wine magazines thanks to their limited production levels and passionate commitment to the art of making fine wine.