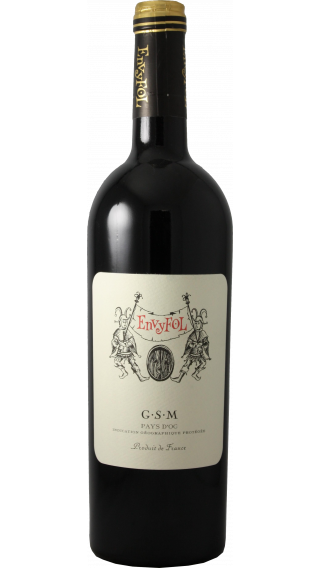 € 9.96
€ 9.96
Total (including VAT)
Rhone Red Blends
Envyfol GSM 2015
Rhone Red Blends
Rhone Red Blend
Rhone
France
Vintage

2015

Size

750ml

Type

Red

Alcohol

13%

Varietal

Rhone Red Blends

Grapes

Rhone Red Blend

Winery

Lavau

Region

Rhone

Country

France
Drink now through to 2022. No need to decant before serving.

As soon as you pour a glass of this delicious red you'll be seduced by the rich ruby hue and enticing aromas of red berries, black pepper and dried flowers. The first sip reveals a full body, silky smooth mouthfeel and intense flavours of black plums, cherries and wild berries. The finish is long with a distinctive smoky tobacco character and the firm structure and tannins make this red an ideal partner for grilled red meats or pasta served with a rich tomato sauce.

GSM stands for the three grape varieties which are used to compose this inviting red wine; Grenache, Syrah and Mourvedre. All three are typical components of red Rhone Valley blends since they work together in beautiful harmony to produce a rich but well-balanced red wine.

The Grenache adds a ripe red fruit character and richness to the blend while the Syrah contributes hints of black pepper and a firm structure. Smaller quantities of Mourvedre help to add earthy hints and plenty of tannins and a deep colour to the final composition. To preserve the pure character of each variety Maison Lavau ferment and age this wine in stainless steel vats.